Tech
How To Get Drafts Back On TikTok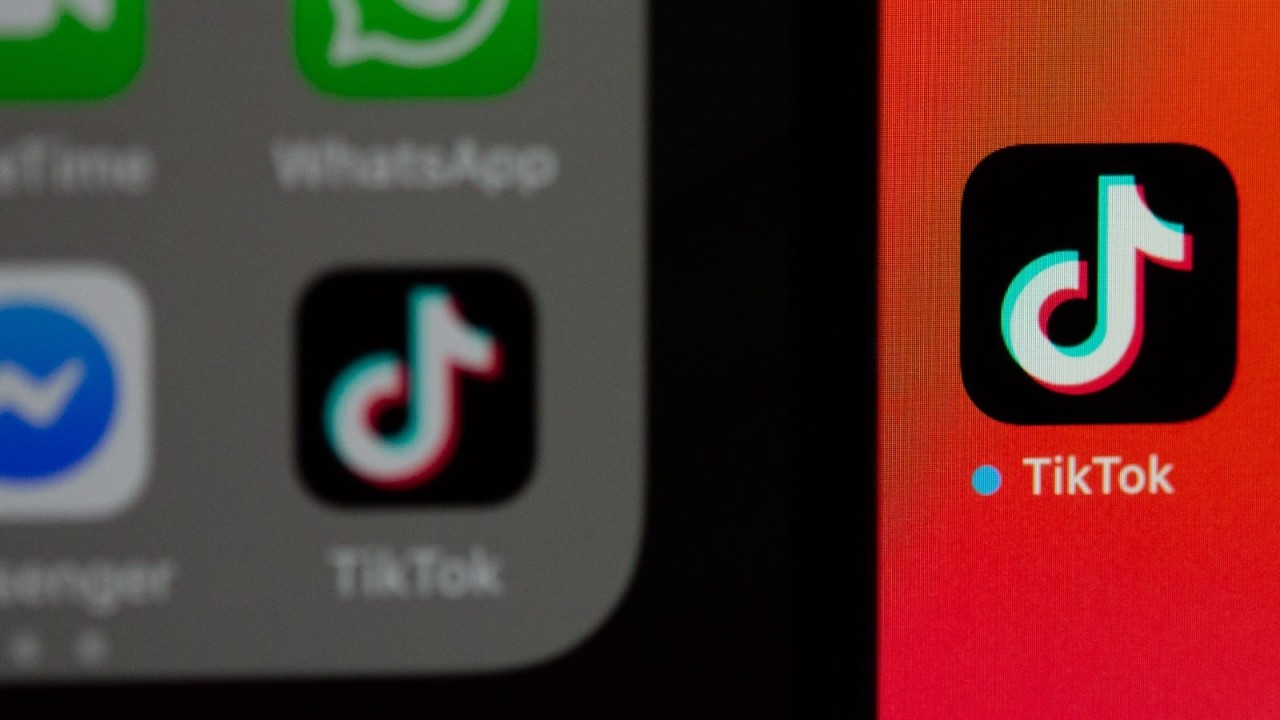 Are you having trouble getting your TikTok drafts back after deleting them? It might be because the app doesn't automatically save deleted drafts. In this article, reveal to how to get your drafts back on Tiktok after deleting them so that you can continue editing them as you would normally.
TikTok is undoubtedly one of the most popular social media platforms. More than 100 million people use this platform in Europe, with Indians accounting for 28% of the total, Americans for 16%, and Brazilians for 15%. The age range of 16 to 24 years old is the most successful.
The popularity of this program can be attributed to various factors, including its ease of use via an intuitive design, the ability to watch videos fast and entertainingly from a large database, and the ability to create your films with a variety of effects.
What are TikTok drafts?
Tiktok drafts are videos or Tiktok content that will be uploaded or are just warm-ups for the actual content. In simple terms, Tiktok drafts are content that has been saved on the user's device and is waiting to be uploaded.
Most of the time, this type of information is forgotten or overshadowed by newer, better versions. However, they are sometimes uploaded since they are the original concepts and significantly superior to their subsequent versions. As a result, you may access your Tiktok drafts from your Tiktok profile. If you want to learn more about how to save these drafts if they are accidentally deleted, keep reading.
So how do i get my drafts back after deleting tiktok, read on!
How to get your drafts back on tiktok
TikTok offers the possibility of posting or saving a video after you've recorded and edited it. The Drafts feature stores the videos in your phone's storage, allowing you to access them later. We sometimes forget to post a video and believe it has been deleted when it has been sitting in our Drafts all along.
However, the draft might still be on the app data stored on your device, but you can not use the Tiktok application itself to get those drafts back; there are other ways you can get those drafts back.
These ways can be as simple as browsing through your device gallery, but these methods can also not work in some cases, leading to permanent loss of data.
Checking Your Device's Gallery
This option is preferred because the drafts are saved on your device inside the Tiktok folder. You have the option of saving Tiktok movies to your device's gallery. So, here's how you may recover deleted drafts in Tiktok by looking through your device gallery.
Tap the gallery icon in the app drawer to access your device's gallery.
Then, among the different folders displayed in the gallery, tap the Tiktok folder to open it.
Then, by accessing the videos in the list, try to locate your preferred draft you should be able to locate your draft by looking at the file cover picture on the drafts.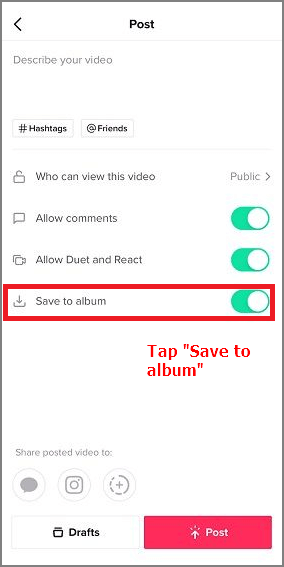 In most cases, the drafts are preserved in your gallery in a date-ordered sequence.
Getting Your Drafts Back From Liked Videos.
So you've tried the above technique but still haven't received your draft video. Don't worry; Tiktok keeps track of your favorite saves video in a separate section. So, if you've already "liked" that video, you can try the following procedures to reclaim the draft:
Go to your device's Tiktok app and launch it.
After that, you can access your profile. In the lower right corner of the screen, click on your profile symbol.
Then, tap the heart button beside the uploaded videos area to see your recently liked videos.
Then, while loading other videos, touch on the video you want to recover. Note: If it has been erased, you will be presented with a blank screen.
Then, on the bottom right side of the screen, hit the small arrow icon below the comment icon.
Then, at the bottom of the screen, select the option to save the video.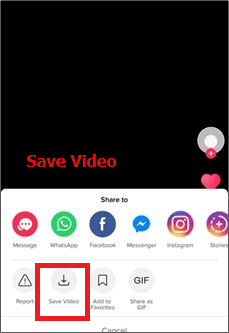 Recovering Deleted Drafts From An SD Card
Because most Tiktok films take up a lot of memory, some users keep their data or drafts on a second SD Card. You can recover your SD card videos using a Video Recovery program in this instance. One such Video Recovery tool is Recoverit Video Recovery.
The steps to using this tool are as follows:
Note: You must install Recoverit Video Recovery on your computer and use a Card Reader to connect your SD Card to your computer.
Note: Before you begin, use a Card Reader to connect your SD Card to your computer.
Open Recoverit by double-clicking the application icon on your desktop.
After that, you'll be asked to choose a scanning site. (You can save time by going straight to the folder where you lost your TikTok videos.)
Then, click the scanned symbol in the bottom right corner of the screen.
After that, you sit back and wait for the process to finish. Recoverit should show you the progress on the screen so you can monitor it.
You can preview the data before retrieving it after completing the recovery process. As a result, you can choose which data you want to recover.
Finally, go to the bottom right corner of the screen and click the recovered symbol.
Final thought
Data loss is a very typical occurrence in today's world because we, the users, are frequently clearing out our storage to maintain a healthy quantity of storage space for space. It can result in data loss owing to a variety of issues.
As a result, we must save backup files to avoid data loss, and it's time to recover lost data. As a result, everyone should make a backup to avoid such mishaps. Thank you for reading this article on how to get your drafts back on tiktok. Please share with your people. God bless you!