Dog
Five Benefits of Hiring Mobile Veterinary Services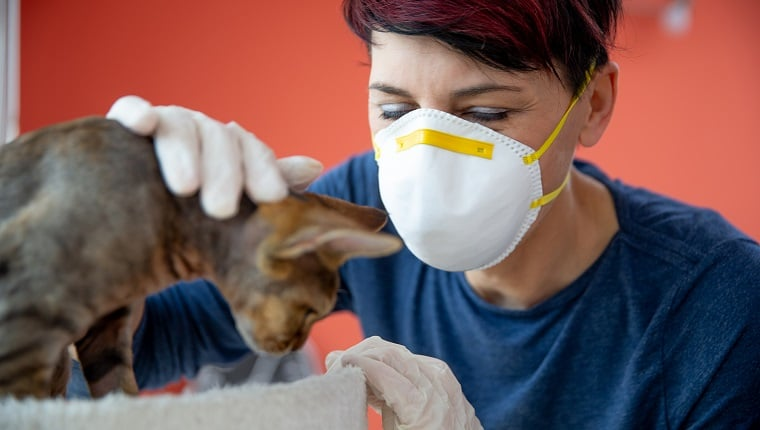 Many people who love pets do their best to ensure they're well-protected, healthy, and happy. Besides, that is the pet's owner's responsibility. Even when your pet is not sick, it is advisable to go for annual checkups to ensure that it has no health complications that may eventually affect them. Your pet is treated early, or the best preventive solution is provided if the vest finds any issues. If you have a busy schedule, taking your pet to a vet clinic is sometimes overwhelming. However, there is another way to seek the services of mobile vets.
Mobile vet services have become a common option for many people. Mobile vet services are convenient and an easy way of getting your pet the medical care they need hassle-free. It is no longer necessary to drive to a vet clinic. Instead, the mobile vet service providers come to you. Below are the top reasons to consider mobile vet services and make your life easy.
They include;
Reduces Stress
If you're busy at work or have small kids, taking your pet to a vet clinic for treatment or examinations can be stressful. It consumes time. Besides, your pet may be agitated by being in a strange setting and around other animals and people. However, when the vets come to you, you eliminate the stress. Despite your busy schedule, you still get vet services at home.
Enhanced Safety And Cleanliness 
When you choose mobile vets near me, your pets are safer because they won't be exposed or mingle with other sick animals or be in a contaminated environment. This protects them from catching contagious diseases. Also, if your pet gets restless around other animals, mobile vet services offer a perfect solution for you to meet their veterinary need. These experts offer pet owners the convenience of providing vet services at home.
Flexibility 
When you find mobile vet experts, you get access to different options. Regardless of where you're, they will come to you. Established vet clinics have branches in different locations; therefore, whenever you need vet services, a representative is sent to your location. They offer 24/7 services. It is important, especially when your pet needs emergency services.
Access To Personalized Service
When a veterinarian comes to your home, your pet is prioritized. This way, you're guaranteed your pet will receive the best and most personalized services customized to quickly meet your pet's health demands. You'll notice the change in your pet's health after choosing mobile vet services.
Easy For Multiple Pet Owners 
If you own many pets, taking them for annual health checkups and wellness examination takes work. One of the options is to visit the vet clinic multiple times. This is tedious and consumes time. You also have to spend on commuting expenses. However, hiring mobile vets near me makes the process easier and more convenient. You get access to scheduled services and annual checkups. The mobile vet experts will also come to your home to vaccinate your pets. That way, you don't have to worry about transporting your pets to a vet clinic.