Tech
How To Stop Calls On iPhone Without Blocking (4 Best Method)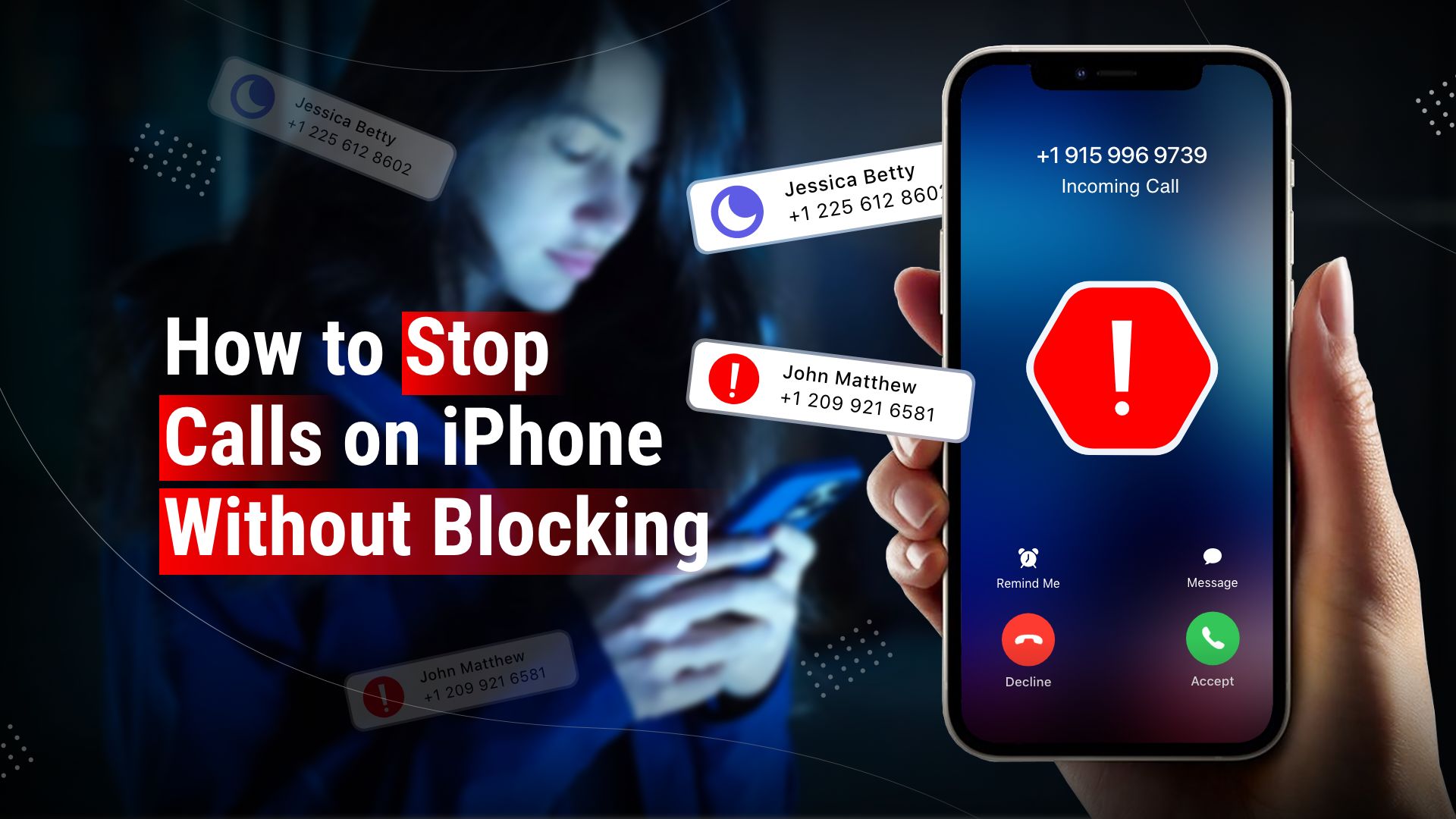 This post is for you if you want to stop calls on iPhones without blocking any specific numbers. Here, we'll review how to stop iPhone calls without blocking them. However, there are several ways available to help you if you want to block numbers on your iPhone and stop receiving unknown numbers' calls. On our list are four simple methods to solve the problem. So without further delay, let's learn what those answers are.
How To Stop Calls On iPhone Without Blocking
Enable Do Not Disturb

Enable Airplane mode

Using the call forwarding option

Send unknown and spam callers to voicemail
1. Enable the Do Not Disturb Mode
If you don't want to receive calls, even from persons on your contact list, you can activate the "Do not disturb" mode. You won't even get any notifications, to add to that. enabling it
Launch the Settings app.

Click Focus after swiping down.

Select Do Not Disturb by tapping it.

Turn on the Do Not Disturb button, and the crescent moon icon will appear in the top corner.

Tap People under Allowed Notification.

Tap the Calls From option under the Also Allow column and select No One. Turn off the Allow Repeated Calls button as well.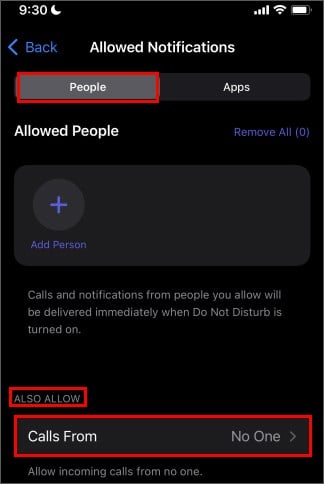 Note that depending on your iOS version, the settings may be slightly different. So if you can't find the specific setting, search for a similar one like Allow Calls From.
2. Enable Airplane Mode
When you enable Airplane mode, your Phone will be disconnected from any current network or Wi-Fi signal. However, you are still able to use Wi-Fi while in Airplane mode if you switch it on later. The Airplane mode can be activated by following the below step.
Click the Settings app.

An airplane icon appears on the top screen when the button next to Airplane Mode is switched.
Alternatively, depending on your iOS version, swipe down from the upper right corner or downwards to access the Control Center.
3. Using the Call Forwarding Option
The call forwarding feature allows you to divert incoming calls to a different number. You won't get any calls this way, even if no one is blocked. Here is how to activate it.
Open the Settings app.

Scroll down and tap on Phone.

Tap on Call Forwarding under the Calls section.

Switch on the Call Forwarding button now.

Click "Forward to" after that and enter another phone number
4. Send unknown and spam callers to voicemail.
Select "Settings" > "Phone," then select one of the options below:
Silence Unknown Callers: You receive alerts for calls made by contacts in your address book, recently made calls and Siri suggestions.
Call blocking and identification: To block calls that your carrier flags as possible spam or fraud, turn on Silence Junk Callers (available with some carriers).
How to Unblock Contacts on iPhone?
You can unblock someone on your iPhone by following the instructions below if you've previously blocked them but no longer want them on your block list.
Launch the Settings app.

From the list of settings, select Phone.

You can view a list of all the contacts you have blocked by selecting Blocked Contacts from the Calls section.

In the top right corner of the screen, tap Edit.

To unblock a contact on your Phone, select that contact and hit the red minus sign.
How to Block Calls from Unknown Numbers?
You want to avoid calls from people you know but don't want any obtrusive or annoying calls. As shown below, you can block them.
Open the Settings app.
Choose Phone from the menu.
Select Silence Unknown Callers from the menu now.
To ban any unknown numbers, toggle off the button next to it.
As an alternative, numerous third-party apps are available that are rather good at identifying scam calls. They are available for download through the App Store. Just look for "call blockers" on store.
Conclusion
There are several other ways to avoid incoming calls without blocking them. For instance, picking the Silent Ringtone from the Tone Store or enabling "Do Not Disturb" as well as Airplane Mode.
However, the above methods are the most reliable when looking for ways to stop calls on iPhone without blocking.