Tech
How Do I Know If Someone Delete Their Discord Account?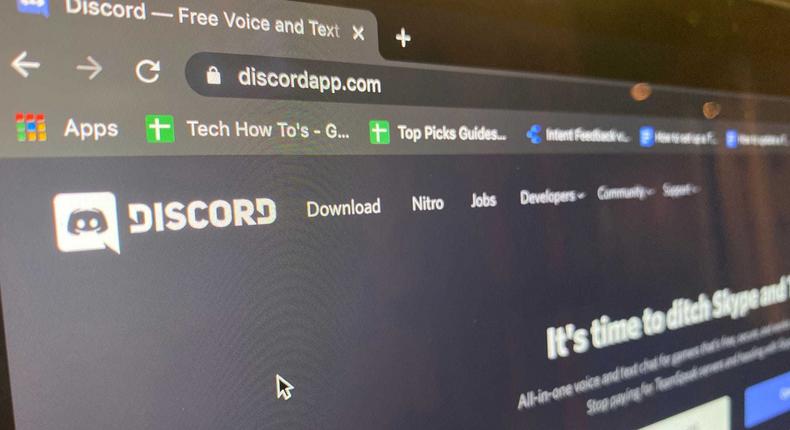 Do you worry about your friends and family deleting their Discord accounts? If so, you're not alone. Delete account notifications are one of the most popular features on Discord, and they're a great way to stay in touch with people you care about. But what do these notifications do? This article will explain how to delete account notifications and why you might want to keep an eye on them.
How do you know if someone deleted their discord account?
If you have lost contact with someone you know on Discord, there are a few ways to check to see if they have deleted their account. One way is to search for their name in the server logs and see if their messages or posts show up. If you cannot find any trace of them, then it is likely that they have deleted their account. Additionally, you can try contacting them through other means, such as Twitter or Facebook, and see if they respond. If they do not respond, they likely deleted their Discord account.
Checking the username is a vital indicator of whether or not an account has been removed. When someone deletes their account, changes to their username occur.
It's worth noting that instead of deleting an account, Discord allows users to disable it. A deactivated account will have the same appearance as a deleted account. It's crucial to check back for activity if you're seeking a contact who looks to have been erased.
Within the Discord platform, users can personalize interactions in various ways. Users have complete control over blocking users, disabling accounts, unfriending people, and deleting accounts.
Active users should also look for these:
When an account is removed, the name of the account becomes "DeletedUser#####." The numbers after "DeletedUser" could be all zeros or a collection of randomly generated numbers. As a result, if your buddy appears in this fashion on your "Friend's List," their account has been removed.
The name can also be found in previously posted messages, such as those in server chatrooms, direct messages, and any other Discord contact.
At the time of account creation, each account is assigned a unique identification number (in the instance of the screenshot above, the ID number is "7098"). Once an account is deleted, the username and unique identification number are no longer associated in any meaningful way. It ensures that the information and previously posted text of the individual whose account has been deactivated cannot be traced back to them.
Any mutual friends the two users had will no longer show up as "mutual connections," which indicates that an account has been removed or suspended. The user whose account has been terminated or disabled is no longer active.
The username will appear the same as indicated above if an account has been disabled by Discord for abuse or if an underage individual controlled it. Whatever the cause, if "DeletedUser#####" appears, the account is no longer active.
What Happens When Someone Deletes Their Account?
Even if a user deletes their account, the messages they've sent and photographs and other information remain. Many users cannot tell whether an account has been deleted permanently or whether the administrator is taking a break as a result of this.
Even though previous information is preserved, you will notice that there is no new activity and that you will not receive a response to your current communications.
If you need to remove your account but want to keep your messages, hit the three horizontal dots next to each message and choose "Delete" before ending your account.
How to restore deleted discord accounts?
For the first 30 days, Discord does not destroy account information permanently. The task is achievable if someone has deactivated their account and then opted to revive it.
You can recover your account regardless of why it was deleted, as long as it was deleted during the 30 days.
The account and any personal information associated with it are permanently destroyed when the 30-day period has expired. It is done to comply with GDPR's (General Data Protection Regulation) requirements.
To get your Discord account back to normal, follow these steps:
1. The user who terminated their account will have to check in to Discord using the desktop or browser app.
-A window titled "Account Scheduled For Deletion" should appear, suggesting that your account is on the verge of being permanently deleted.
2."Change your mind?" should be just below the "I am sure!" button. "Restore your account."
3. To regain access to your account, select Restore Account.
-It is already too late if you do not see the described dialogue box while logging in to recover your account. The account has been permanently destroyed and is no longer available for reactivation.
-You'd have to start over if you wanted to establish a new account.
You would need to register new accounts if your account was deleted by Discord. It's conceivable that the IP associated with your deactivated account has been blocked as well. You'll need to use a VPN to get over the block and create a new account.
Can I send messages to someone who disabled their account?
Absolutely. Friendship requests and messages will still be accepted on a disabled account, but the user will not be alerted until they enable their account. Their messages and friend requests will work again once they log in.
What is the difference between a disabled and a deactivated account?
Some users require a break from the messaging client, but they intend to return at some point. These people choose to temporarily disable their account, which we call a disabled account.
Other users have abandoned the client entirely. Deactivated accounts are accounts that a person does not want to return to.