Tech
How To See Your Secret Admirers On Instagram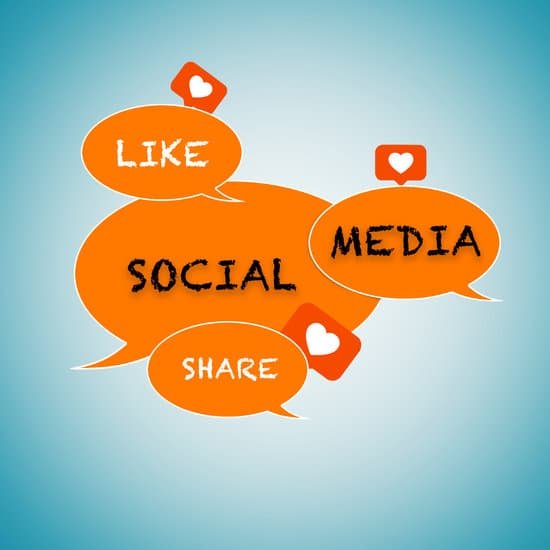 You've probably heard of Instagram, the popular photo-sharing app with over 1 billion active users. But have you ever wondered how your secret admirers (or stalkers, depending on how you look at it) are using the Instagram app? Well, we've got you covered! This article will teach you how to see your secret admirers on Instagram for free. We'll also share some tips on how to handle situations where you may be spied on or followed. So whether you're curious to know who's following you or want to protect your privacy, read on.
Best Way to Find Out If You Have a Secret Admirer?
There are two simple techniques to discover whether or not you have a secret admirer, scoop or ghost followers. One is as simple as using your Instagram Story, while the other involves downloading several apps.
1. Instagram Stories
The first method is to use Instagram Stories.
Posting something on your Instagram story is the first and easiest way to find out who your secret admirers are. This is because Instagram's algorithm has changed, and it now prioritizes the stories it thinks you'll be most interested in. And, because your narrative will be of most interest to them, any secret lovers you have will most likely be the first to see it.
2. MobileApp
Apps are the second method.
Don't worry if you're looking for something a little more definite. You can download many apps that will provide you with all of your required information. Here are a few of my favorites.
(a) FollowMeter for Instagram
It is one of my favourite apps and a great one to find out who's interacting with your Instagram posts without following you. It also shows you who likes and comments on your posts and how often they do so, even if they aren't following you.
$4.99 for one month, $17.99 for six months, and $24.99 for a year.
Get it for iPhone || Get it for Android
(b) Followers Reports+
Another one will give you everything you need to discover your secret admirers. This app lets you track and analyze who views your stories and who your most active followers are.
Price: $5.99 for 1 month, $17.99 for 6 months, $23.99 for 12 months
All of these apps are also available on the Google Play Store.
Get it for iPhone || Get it for Android
(c) Analyzer Plus – Insta Followers
This one accomplishes exactly what it claims. It analyzes your followers through your Instagram profile, showing who loves and comments on your posts the most and providing useful information like who doesn't follow you back.
For one week, the price is $2.99.
Get it for iPhone || Get it for Android
Followers+ for Instagram
This one provides a ton of information – pretty much everything you'd want to know about your best followers and how they engage with your profile. Of course, it means that sifting through everything will take a little longer, but this is a good option if you want to collect as much info as possible. It's also a little less expensive than some other possibilities.
For one month, the cost is $2.99.
Get it for iPhone || Get it for Android
How can I see my secret admirers on Instagram for free?
Install the "Who Viewed Your Profile" app. Log in to your Instagram account and open the app. Search for your username or profile picture to see who has viewed your profile.
What are secret admirers on Instagram?
Secret admirer is a feature on Instagram that allows you to share pictures with someone you admire without them knowing. You can specify that the person in the picture should not be able to see who has shared it with them, and the picture will automatically be deleted after 24 hours. It is a great way to keep your admiration private without anyone knowing, and it can be a great way to connect with someone you admire. You can also use it to show your support without being too forward.
Secret admirers are a great way to build relationships and connect with people you admire in a confidential and supportive way.
What do secret admirers mean on Instagram analytics?
Secret admirers on Instagram analytics is a feature on Instagram that helps you understand your followers' demographics. This feature allows you to see who follows you, likes your posts, and comments on your posts. Additionally, you can see which of your followers are "secret admirers" – people who like your posts but do not publicly reveal this information. It is an important feature for businesses that want to know their target market and how to reach them.
By understanding your followers, you can create targeted content that will resonate with them. You can also use this information to better target your advertising efforts. For example, if you know that most of your secret admirers are women between the ages of 18 and 34, you can create content that appeals to this demographic. By understanding your followers, you can improve the quality and effectiveness of your marketing strategy.
Can you see secret admirers on Instagram?
Yes, you can see secret admirers on Instagram. This phenomenon is called "stalking," when someone follows or "likes" your posts without actually saying anything. So why would someone do this? There are a few possible reasons.
One reason could be that the person is interested in you and wants to stay up-to-date on your posts. Alternatively, the person might be your friend and want to show their support. Alternatively, the person might be a stalker following you to harass you. Regardless of the reason, it is important to be aware of this and take precautions to protect yourself. If you are not comfortable with someone following or liking your posts, you should either block them or set a password to your account.
Is there any app for Instagram to check stalkers?
Yes, there is an app for Instagram stalkers. StalkCheck is a mobile app that helps you to keep track of who is following you and who is sending you direct messages. It also provides a safety rating for each individual to determine if they are a potential risk. Additionally, the app provides a detailed report that can be sent to your contacts so that they can be aware of the stalking situation.
Can Instagram followers see what I search for on Instagram?
Yes, Instagram followers can see what you are searching for on Instagram. It is done by including the "Search History" feature in your account settings "Privacy" section. To enable this feature, go to your Account Settings and scroll down to "Search History." You will then be able to choose whether or not your followers can see your search history.
Conclusion
You can track down your secret admirers and get to know them better. Not only that, but you can also start building relationships with them on a more personal level. By doing this, you'll be able to reach your goals faster and achieve the success that much sooner.