Tech
How To Share Battery On Iphone
How to Share Battery on iPhone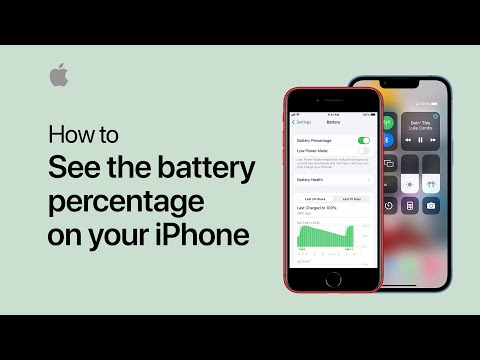 With the prospect of more sophisticated advances, Power Sharing or Wireless reverse charging is a new feature on many smartphone devices. Apple is the top manufacturer of premium mobile devices, and although its products appear to be more expensive than those of its rivals, they nonetheless offer good value. So, one of the important questions that people still have is, "How to share battery on iPhone?" Does the iPhone even support wireless reverse charging? If you're seeking advice on the subject, we've got a guide that can assist. It explains how to share the Battery on an iPhone and tells you whether it's possible.
How Does Phone Power Sharing Feature Work?
Electromagnetic induction occurs when a current flows through a wire coil and moves toward another coil. And that is how Power Sharing functions as well. Mobile phones can charge another phone using their Battery with the Power Sharing feature without needing cables or adapters. Connect your low-battery device to a phone with a greater Battery, and the batteries will automatically swap. The Power Sharing feature can charge mobile phones, Bluetooth devices, and smartwatches. Continue reading to learn how to share the Battery on an iPhone and other devices.
Can You Share iPhone Battery? Can the iPhone 11 share a battery?
On iPhone devices, including the iPhone 11, you cannot share the Battery because Apple has not yet made that feature available.
How to Share Battery on iPhone 11, 12, or 13?
The iPhone 11, 12, or 13's Battery cannot be shared. Only a few Samsung and Huawei smartphones now have the PowerShare or wireless reverse charging feature; however, Apple may eventually release it for its top products.
What Phones Can Share Battery?
On iPhone, power sharing or wireless reverse charging is not yet a feature and is only accessible on Qi-certified gadgets like the Huawei P30 Pro and some Samsung models such:
1. Galaxy S20, S20 Plus, and S20 Ultra
2. Z Flip
3.Note10, Note10 Plus
4.S10e, S10, S10+
5. Fold
It is not available on iOS devices as of now. You will have to wait till Apple makes this option available on its smart devices before learning how to share the Battery on an iPhone.
Is It Possible to Transfer Battery From One iPhone to Another? Can You Send Battery Life to Another Phone?
No, Battery cannot be transferred from one iPhone to another. Although just a few types of Samsung smartphones have the wireless power sharing feature, you can transfer batteries from one phone to another.
Can phones wirelessly share batteries?
Yes, phones can share Batteries wirelessly with the power share feature, also known as Wireless reverse charging. Samsung is the sole manufacturer of mobile phones and other gadgets with this feature. You can use this function to share a phone's Battery with another compatible phone, the Galaxy Watch and the Galaxy Buds.
Can You Share Battery on iOS 14 & 15?
On iOS 14 or iOS 15, you cannot share the Battery. Even though it's rumored that the iPhone includes wireless reverse charging capability, Apple has disabled it. Wireless reverse charging for the iPhone has reportedly been disabled because it did not meet Apple's standards, according to insiders who have access to confidential information about the company.
Future iOS versions might have this capability if they eventually feel secure enough to make it available again. And to find out how to share Battery on an iPhone, follow these instructions:
1. Launch the Settings app from the app drawer on an iPhone.
2. Select Battery from the menu.
3. Once it is started, the power-sharing option will be accessible in this Battery menu as a toggle switch. Only then will you be able to share an iPhone's Battery.
How Does Battery Sharing Work on Samsung Galaxy Phones?
Samsung Galaxy phones include a built-in function called battery sharing that enables Qi wireless charging, which can charge any compatible device. It would help if you took the following actions to share the Battery:
1. Open the Settings application.
2. Select Battery and device care by swiping down.
3. Tap on Battery.
4. Select Wireless power sharing from the menu to turn the switch.
5. Place the two gadgets side by side so they may connect and charge the required gadget.
Note: To align the charging coils of both devices, place the phone or other gadget that has to be charged in the middle of the other device.
Does iPhone Have Wireless PowerShare? Can You AirDrop Battery?
No, the iPhone does not have wireless PowerShare. Additionally, since AirDrop allows for wireless communication and file transfers between Apple devices, it is impossible to AirDrop the Battery. Therefore, if you use an iPhone, it is advised that you always have a power bank with you. Therefore, as of right now, you cannot share an iPhone Battery.
conclusion
Many people overlook the handy function of sharing the Battery between iPhones, but it may be helpful in some circumstances. You can easily share your Battery with someone with more power than you have by connecting your phone to a different power source. The Battery can then be shared between your two devices so that you can charge one another's phones. One tap in the Settings app will activate the battery sharing option for both devices.
Using the AirDrop feature is another way to share a battery—both iPhones running iOS 14 and later support this feature. You can share your iPhone's Battery with another iPhone via AirDrop without actually moving it. Your Battery will be available for immediate delivery to the intended recipient. However, make sure to carry out this action in a low-power location. You can also manually turn on Battery Share for your phone when disconnected.